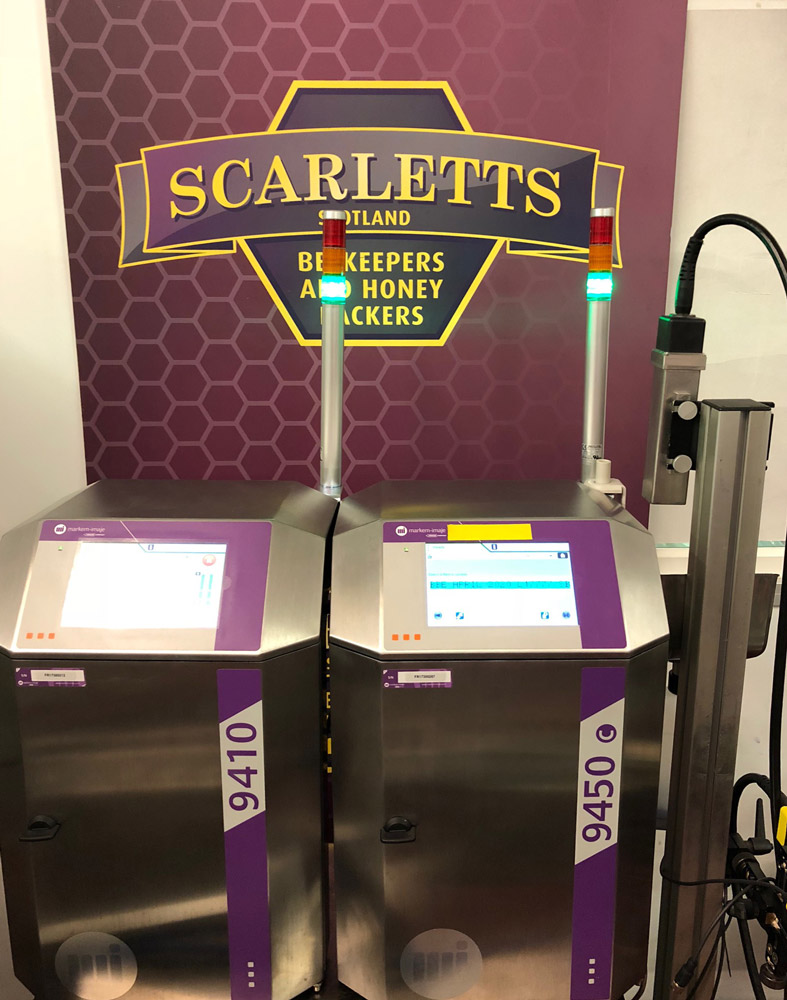 In addition to our continuing investment in the packing business this year we have purchased two new Markem Imaje ink jet machines. These replace two older machines that had given many years service.
These two state of the art machines give us the ability to ink jet any required information, usually Best Before Date, Lot Number or Batch Code, onto the jar caps. This can be done in black or yellow depending what colour the cap is.
Thanks to the team at Markem Imaje for a great service.