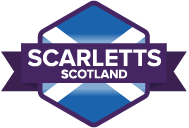 Honey Packing, Beekeeping, Haulage and Horticulture
Scarletts (Scotland) is a family owned business established in 1999. Initially started as a commercial beekeeping company we have diversified into other areas. In 2002 we acquired a boarding cattery. In 2003 we built a new food grade packing plant. In 2008 we added 50% more space to the packing plant.
In 2010 we became a BRC accredited honey packer and from packing our own Scottish honey we now pack honeys from all over the world for many different companies in our BRC and Organic accredited plant. In 2010 Andrew Scarlett was honoured to receive a Nuffield Farming Scholarship, the first ever awarded for beekeeping.
In 2016 we added a small haulage business and are licensed and insured for general haulage. In 2016 we built new pens, office, food preparation and laundry for the cattery and are licensed for over 50 cats. In 2017 we moved into horticulture and have three commercial heated greenhouses producing a variety of fruit and vegetables as well as commercially grown rhubarb outside.